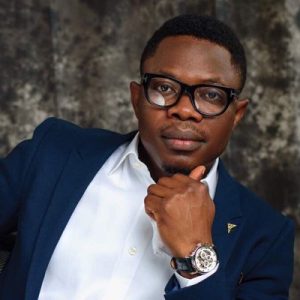 Welcome to an amazing week!
Olawale Ayilara, an entrepreneurial guru and mentor is RISE NETWORKS Youth of the week.
A graduate of Petroleum and Petrochemical Sciences from TASUED, Tai Solarin University of Education, Mr Olawale Ayilara is now a renowned CEO and Managing Director of a leading investment and property company in Nigeria, LandWey Investment Limited, a real estate firm that boasted of over 8 billion naira turnover in it last session.
This Housing investment and property management genius started his sojourn as an entrepreneurial giant from an early age. While in campus, he had many followers who he mentored and coached in entrepreneurship and after school business plans; many of whom are self-made business owners today. It wasn't always an easy ride for this young genius as he had to go through thick and thin to get to where he is today, failing and falling several times in numerous business ideas like sales of Ofada Rice at The Experience Concert and Drinks at one point, printing, business consulting and several other businesses, but never giving up because he is as relentless and as ambitious as they come.
Today, LandWey Investment Limited has made an astrological impact in making sure the deficit in the housing industry is reduced by placing itself firmly as a standard to be associated and measured with in the investment and property Company in Nigeria. In 2012, Olawale Ayilara made a name for himself as he put TASUED in the spotlight by organizing a major event which he tagged, "Beyond TASUED 2.0" under his Beyond School Initiate, an event that changed and transformed the lives of many students for good. This event brought the crème d la crème of Nigeria success stories into the university space to share their experiences. Notable individuals like Ronke Kosoko, Dami Oluwatoyinbo, Steve Harris, Joe Blue, etc. all graced this event.
Olawale Ayilara is RISE Networks Youth of the week because he has proven himself to be a standard for others to follow; carving a niche for himself in establishing a brand that represents excellence, innovation, dedication to work and an unrivaled customer service, he has shone the spotlight on real estate and housing industry in Nigeria with success and only recently signed one of Nollywood's biggest actresses, Omoni Oboli, as its brand ambassador, proving beyond every reasonable doubt that LandWey Investment Limited has what it takes to be recognized as a viable and authentic investment company in Nigeria.
Mr Olawale Ayilara's, LandWey Investment Limited company popularly known as LandWey Eagle is not sitting on his laurels, just like an eagle, he is soaring high into the skies of real estate in Nigeria, planning restructuring and redesigning the industry into an ideal 21st century real estate investment company for all and sundry.