ABOUT RISE NETWORKS
............................................................
You'll learn a lot from our Newsletter. Subscribe. It's FREE.
EVENTS
Explore and Experience the world of True Knowledge and Skill Driven Youth Development across Nigeria.
Opportunities
Rise Networks affords the present youthful population, youth engagement programs, skills empowerment and learning opportunities for their inclusive growth at different locations across Nigeria.
Message From the Founder
As the World Keeps Moving, will Nigeria's Youth Catch up?
In a country like ours where the present youthful population [millennials] are only fixated on white collar jobs that are virtually non-existent, some are already positioning themselves to be a part of the bigger picture. This people have taken the first baby steps towards laying the right foundation for the dream that will define the world's development and secure the future.
These people have gone past merely mouthing the "Future of Tomorrow" maxim, which by the way has become hypnotic in effect; slung by politicians, motivational speakers and life coaches alike. These people have decided not to merely swim in life's current but dictate the tides!
OUR Advisory Board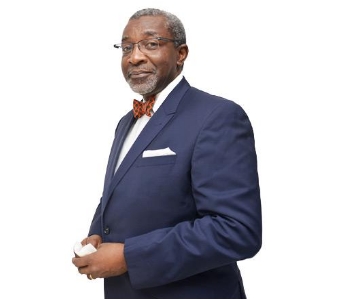 Mr. Foluso Philips
Executive Chairman: Philips Consulting (Nigeria)
---
The Managing Director of Phillips Consulting Limited (PCL), graduated as an Industrial Economist from the University of Wales, Cardiff in 1974. He joined the British...
Mr. Foluso Philips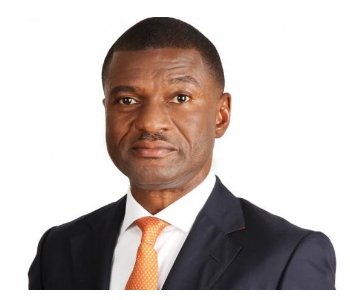 Mr. Frank Nweke Jnr
Director General: Nigerian Economic Summit Group
---
Frank Nweke was born on 18 September 1965. He obtained a Bachelor of Technology Degree in Zoology from the Federal University of Technology, Yola ....
Mr. Frank Nweke Jnr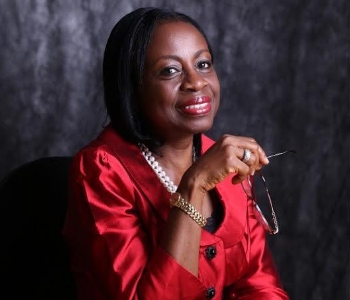 Mrs. Iquo Ukoh
Director: Nestle Nigeria PLC
---
She had her secondary education at Methodist Girls High School in Lagos and holds a Bachelor of Science degree in Nutrition/Dietetics from the University of...
Mrs. Iquo Ukoh
View All
I was privileged to know about RISE when they came to Kaduna in October 2010 for the RISE NATIONAL YOUTH FORUM event usually done nationwide. Since that encounter, I was really surprised that here in Nigeria we have such an organization wheeled at impacting the lives of Nigerian Youths through Technology, Education, Management Skills, Motivational Messages and Books, Media e.t.c. I wanted to be a part of the mission and vision so I ensured I got the opportunity to meet with Toyosi and was blessed and I ended up becoming a volunteer rep in Kaduna. I fortunately spearheaded the #BringBackTheBook initiative in NTA KADUNA which touched so many lives here in Kaduna and a great success nationwide.
Charles Mainasara Swanta (Kaduna State) - Senior Staff of Nigeria Security and Civil Defense Corps
RNYF is a game changer. In 2010, I had the honour of volunteering for the Akure session. That was a clear beginning of transformation in my life. After my encounter with RNYF, my business grew exponentially, got on several media platforms, got nominated for the Future Awards prize in Agriculture, won the title of Nigeria's Champion for the Global Student Entrepreneur Awards, and many other significant things. Today, I am proud to be associated with the growth and progress of RISE and will do everything to inspire other young people that I come across.
Olusola Amusan (Osun State) - Trainer, Author, Social Entrepreneur
The RISE Networks event was filled with seasoned speakers who had rich content to share with us. It was a mind blowing and revealing session for me. I realised that Nigeria as a country is blessed with so much resources and it is high time for the youths of this great nation to look beyond oil and embrace other sectors of the economy as the way forward.

RNYF 6 (ABIA SESSION)
Dinipre Chigozie Adimibe - College of Engineering and Engineering Technology at Michael Okapara University of Agriculture, Umudike.
Lancelot Oduwa Imasuen's story was the high point of that memorable event for me. I was touched and inspired by his experience in the Movie Industry. Thank you RISE Networks for such a wonderful experience. Skill is Definitely King.

RNYF 6 (BENIN SESSION)
Shina Adesanya - Benson Idahosa University
The RISE National Youth programme has helped me to achieve self – discovery. Thank you RISE Networks.

RNYF 6 (OGUN SESSION)
Ganiya Aminat Olajuwon - Biology Department, 400 Level
The Rise National Youth Forum which was brought to my school by Rise Networks taught me how to be a personal enterprise, how to start my own business and the importance of Mentorship.

RNYF 6 (OGUN SESSION)
Oduntan Olumide - College of Humanities, C.R.S Department
It is with great delight and humility, that I write my RISE Experience over the last six (6) years of my encounter with the RISE NATIONAL YOUTH FORUM (RNYF) in Lagos and Ogun State.

In September 2009, I was opportune to serve as a volunter for the RNYF in Abeokuta, with that single act since 2009 till date, Rise Group has Instilled in me the spirit of volunteerism within and outside my immediate community. RISE NETWORKS under the able mentorship of Mrs. Toyosi Akerele-Ogunsiji, has been able to alter my MINDSET and as well galvanize my ENERGIES towards hardwork, leadership and the power of synergy.
Ishola Adebayo Monsur (Ogun State) - Graduate of Economics, TASUED
RISE National Youth Forum 2014 taught me that the future of Nigeria lies with entrepreneurship.

RNYF 6 (ABIA SESSION)
Nwosu Okechukwu - College of Natural and Applied Science, Michael Okapara University of Agriculture, Umudike.
My participation since 2008 in the annual RISE NATIONAL YOUTH FORUM has greatly impacted on my life and career goals. For me, it was beyond attending the event as I enjoyed the privilege to serve on the team with other promising young people and volunteers in ensuring the success of the Youth Forum in various states in Nigeria. Working on the 2008 and 2009 RNYF Team Inspired me and gave me the courage to champion the first Lagos State Teens and School Leavers Summit which was held on the 12th of December, 2009 at the Faculty of Education, University of Lagos. This Milestone as a teenager in 2009 and my subsequent editions of the RNYF has helped me to attain greater feats and given me the tool to create the life of my dream today as an emerging Global Social Entrepreneur.
Gbemisola Osadua (Ondo State) - CEO, DYNAMICS IMPACT
The RISE National Youth Forum Event at Rochas Okorocha Center was an eye opener for me. I was inspired by Julius Agwu's Speech. Thanks RISE Networks.

RNYF 6 (OWERRI SESSION)
Ogbonna Victory - Federal University of Technology, Owerri
SOME ORGANIZATIONS WE'VE ENJOYED WORKING WITH ON VARIOUS PROJECTS